Welcome, read on to meet the family. Debbie and Mark are the grandparents. April and Paul are the children,and Alex is our grandson.  the most inportant members of the family are the furbabies Maggie and Muffin and the leader of the pack Sunshine the doxie.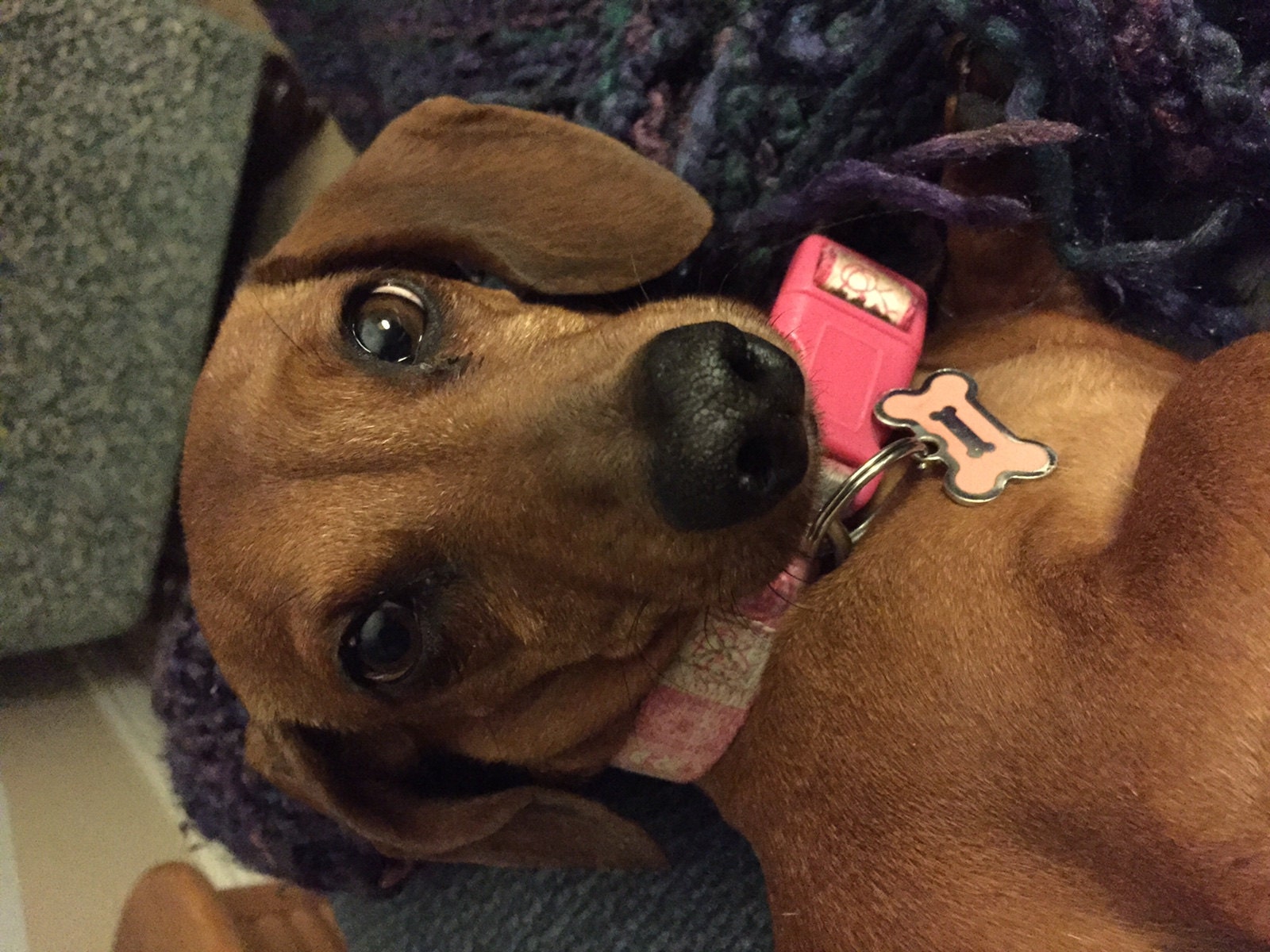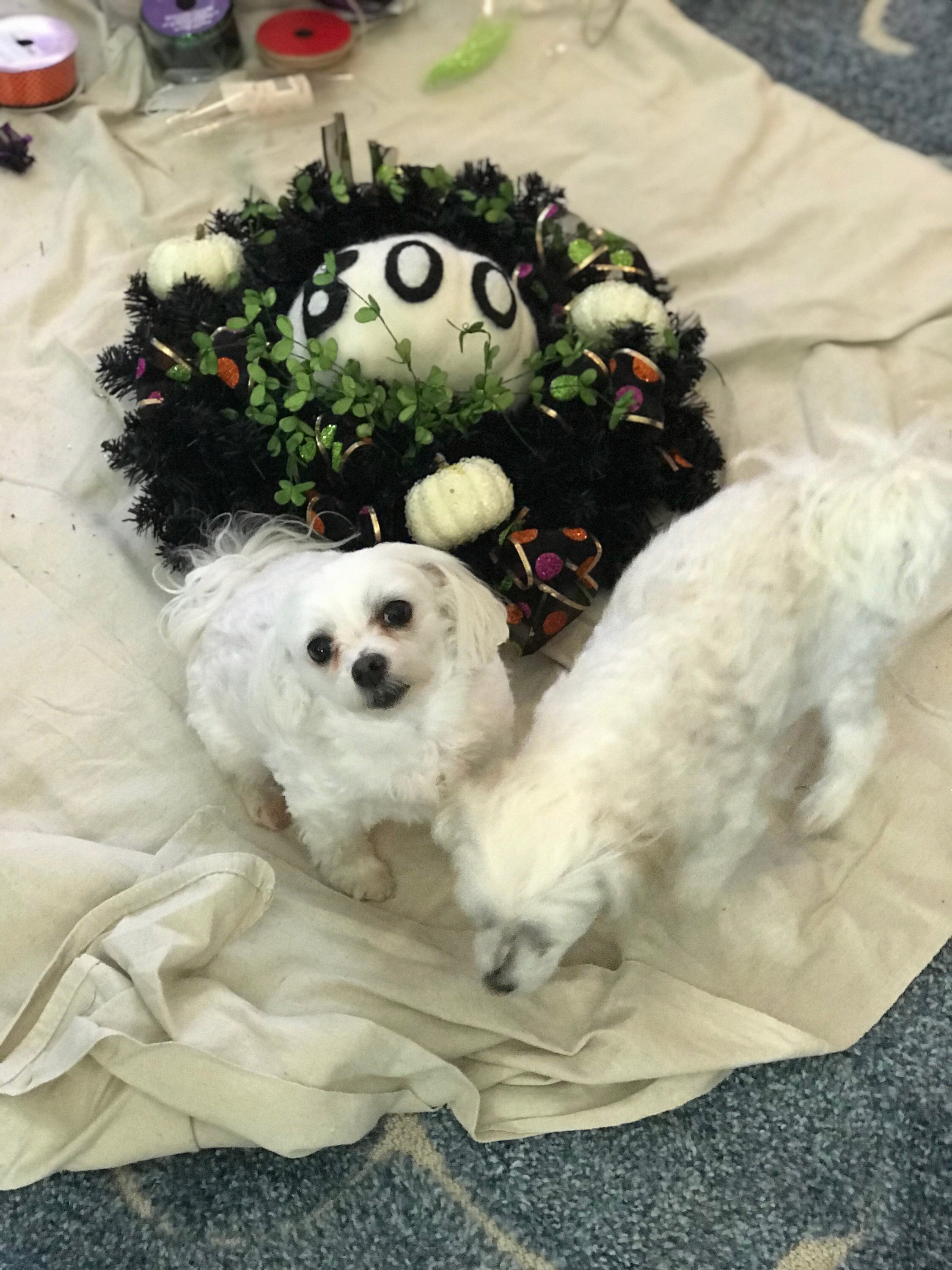 They love to help!!!  They think everything is theirs😁
Mark is the engineer and master bow maker.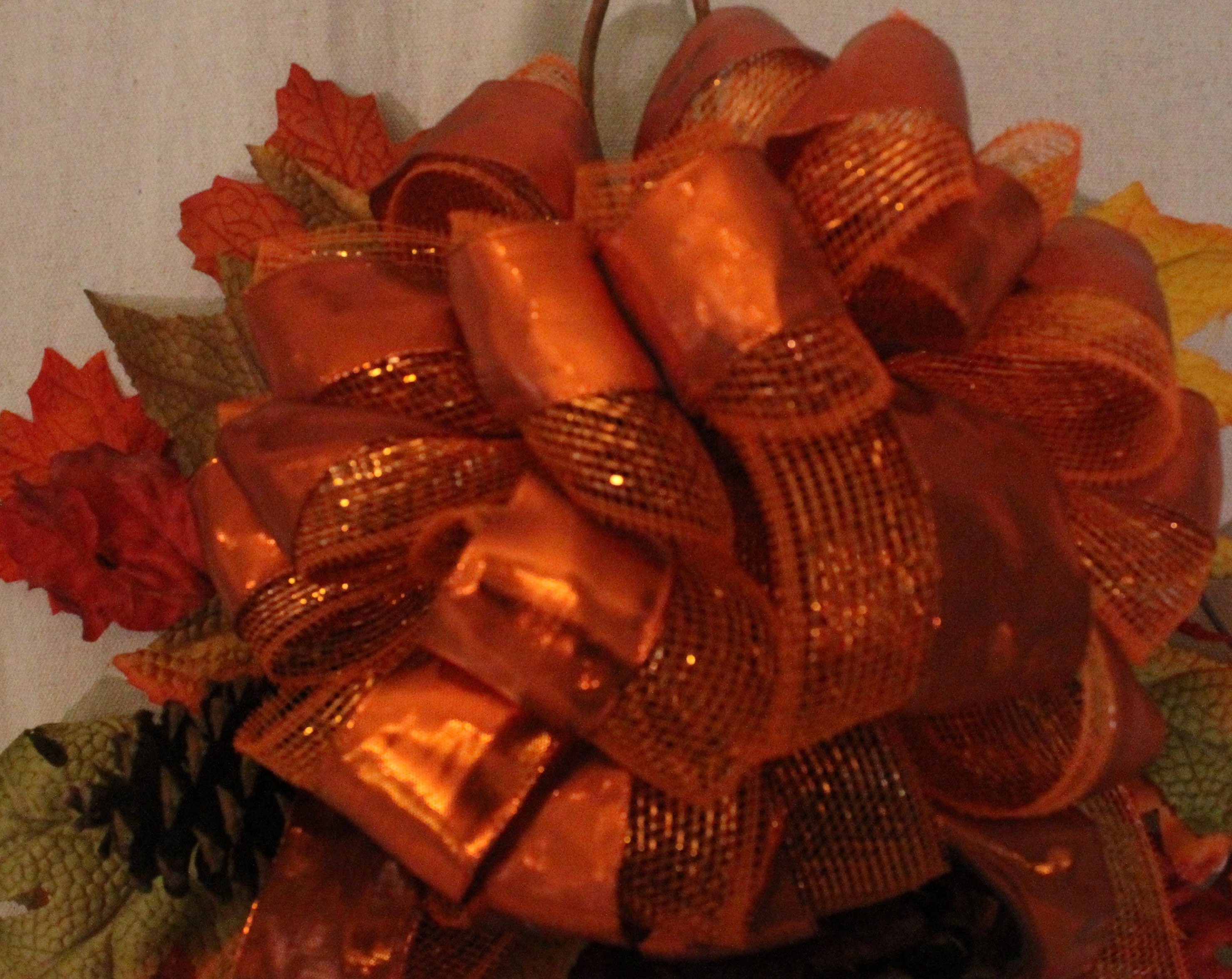 I think he wishes he wasn't so good at it.  Now he spends hours making bows.  In his effort to make things easiers he invented the pegboard to hold our working wreaths.  Now I use 3 at a time: one to hold the tools, one to hold other supplies and one to hold the wreath.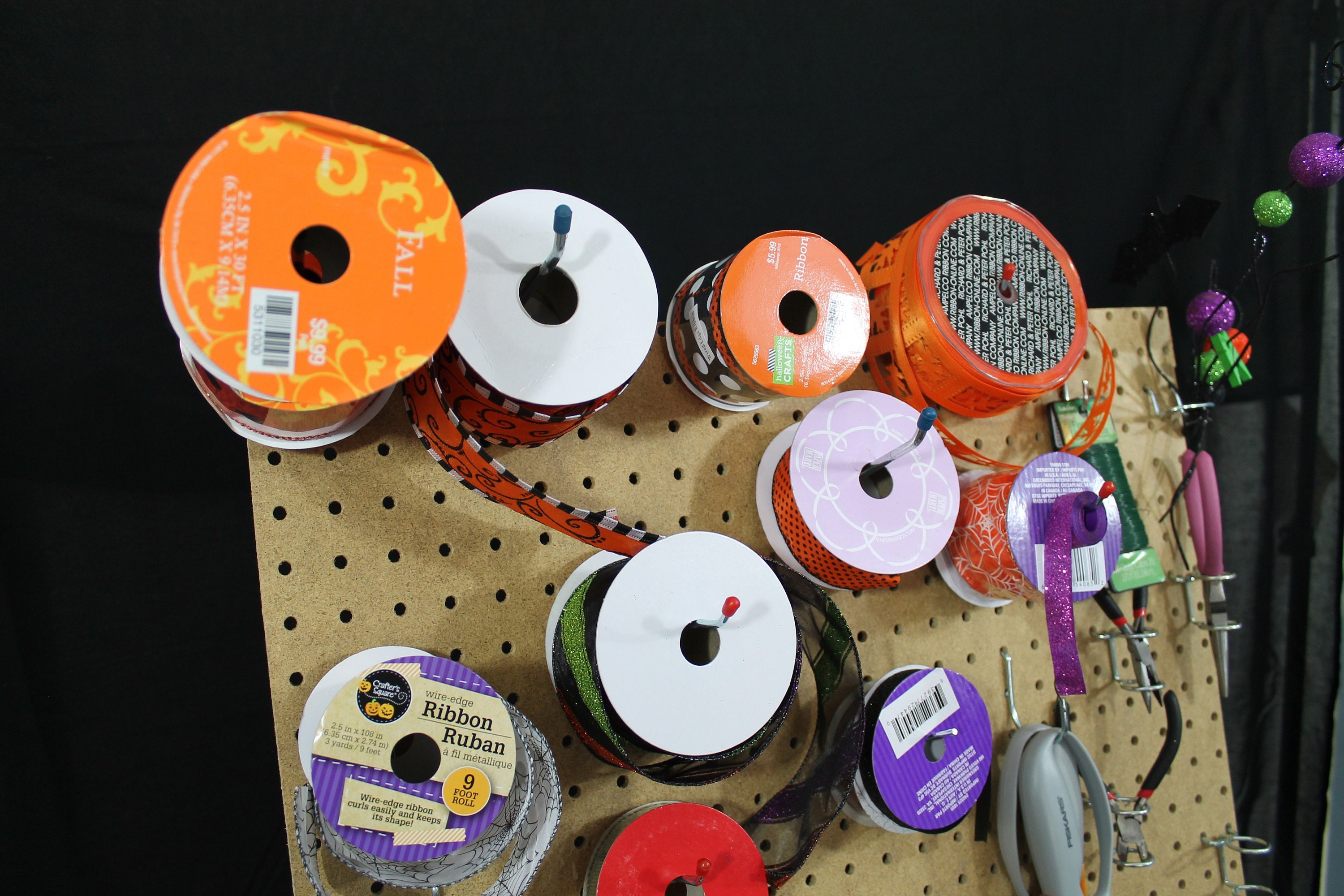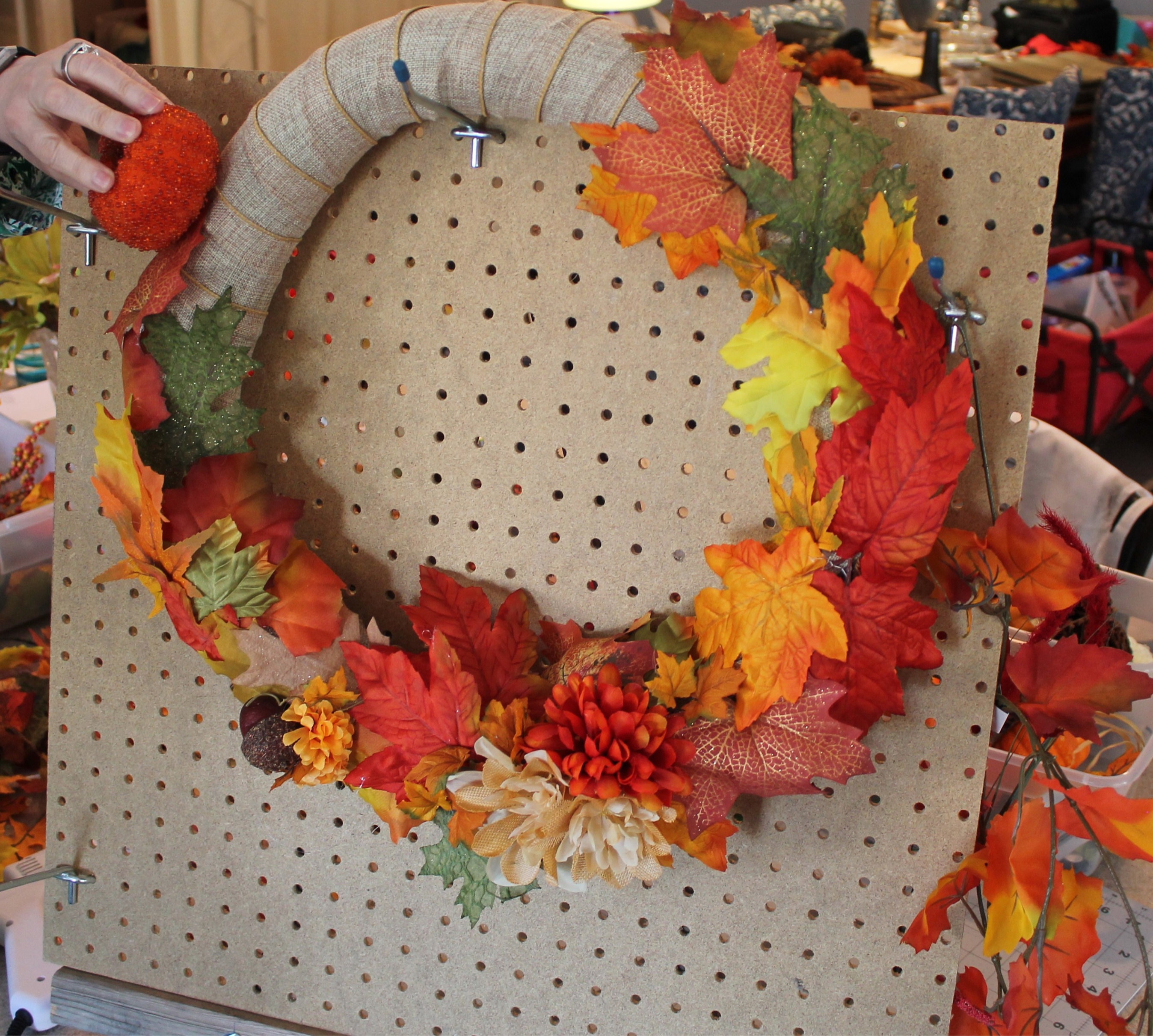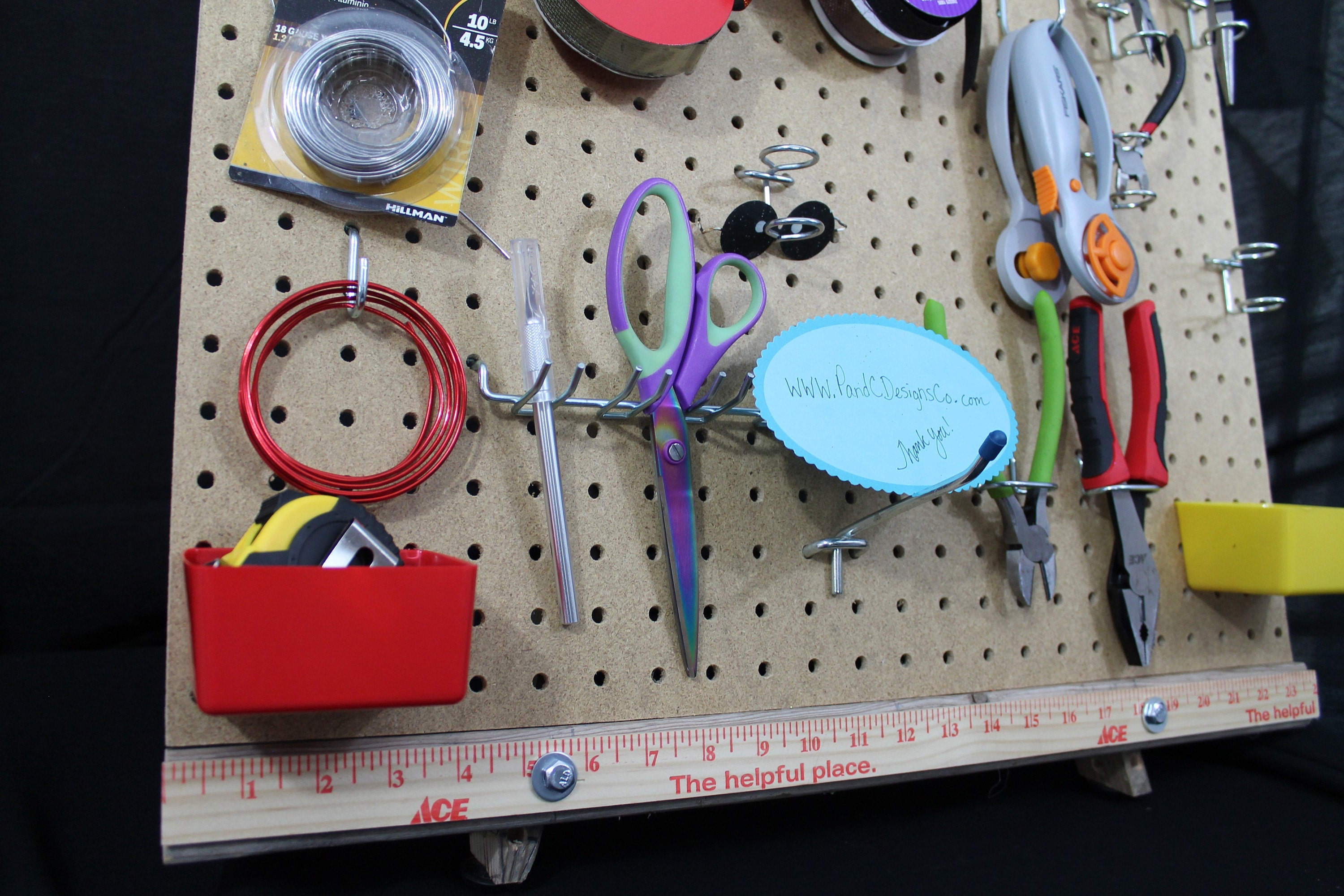 These bows and easel's are our best seller's.  (So much for his retirement.)
 April and Alex are the IT and marketing team. Paul is our resident cheerleader and head of the moral support department. At the end of the day the whole fami,y helps with every Design.
No one told me when we started our Esty shop my house would become our work space.  Gone are the days of uncluttered rooms.I am sure our neighbors wounder what is going on with all the UPS deliveries too.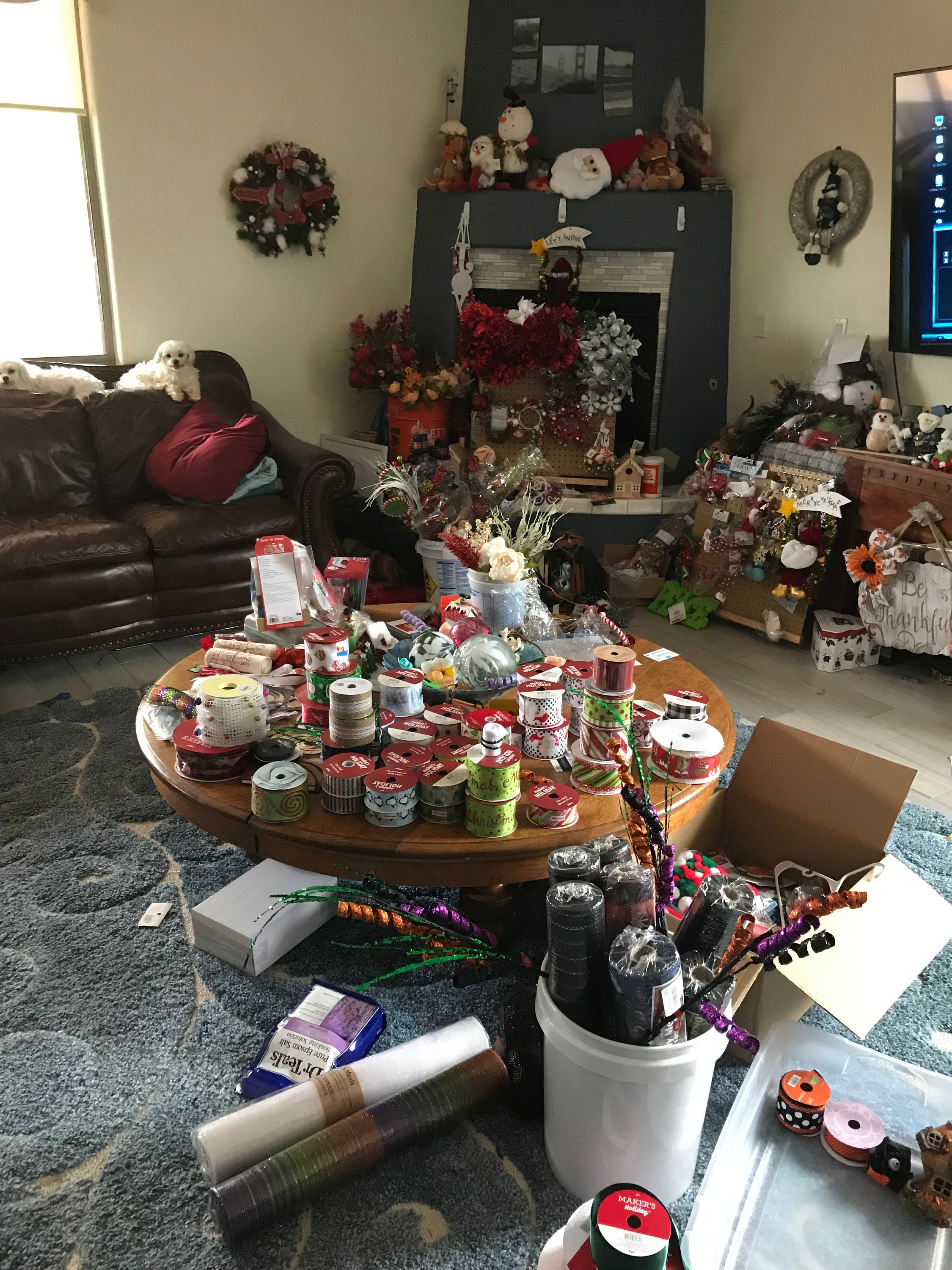 My tip for the day:  Not everything you make other people should see.